After sharing my vintage patterns with you for the past few years, I've decided that today will be the last Retro Monday.
This year I want to spend more time creating tutorials and reference tools on the blog instead. Besides, how many orange ponchos can I share before everyone gets all ponchoed out?
Today's post will be short and sweet - I'm going to pick my top and bottom three patterns from my past Retro Monday posts. 
Starting with my top picks:
Lee Target sideways knit top. It's simple, lovely and sadly only written for a 34 inch bust. It should be very easy to re-write for any size though, so it's definitely in my queue of future projects.
The pattern book of cushions and tea cosies from 1936 is a favourite I'd almost forgotten about. I made the koala tea cosy, and now I look at it, that chevron startburst cushion is very tempting too. This pattern book from Madame Weigel is a bit of Australiana that transcends kitsch.
My third favourite is a gorgeous fair isle vest from Patons. I think the fit is very slim (probably due to wartime wool scarcity) so if I made this I'd transfer the colourwork charts onto another basic vest.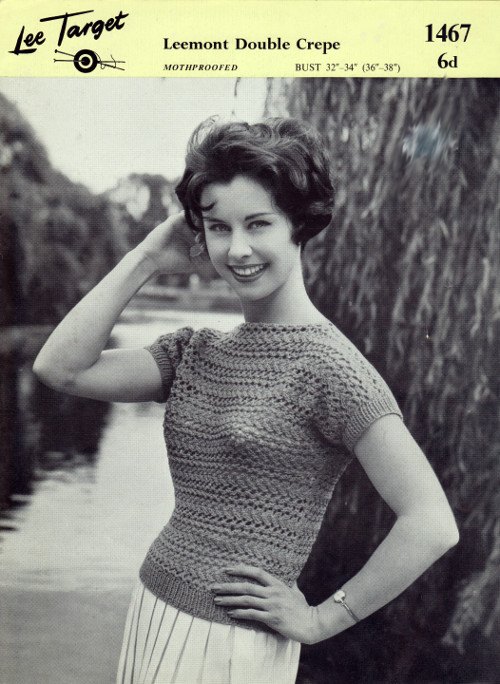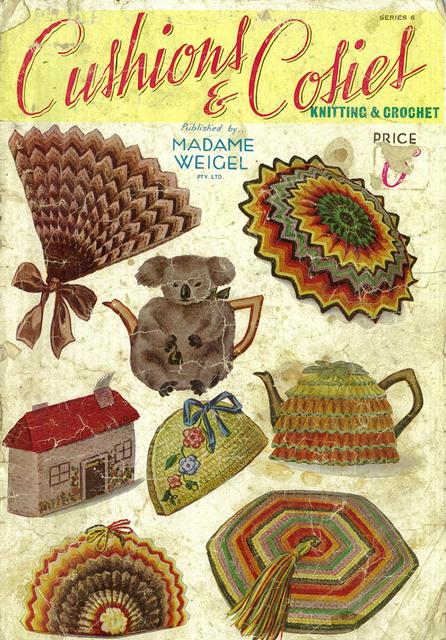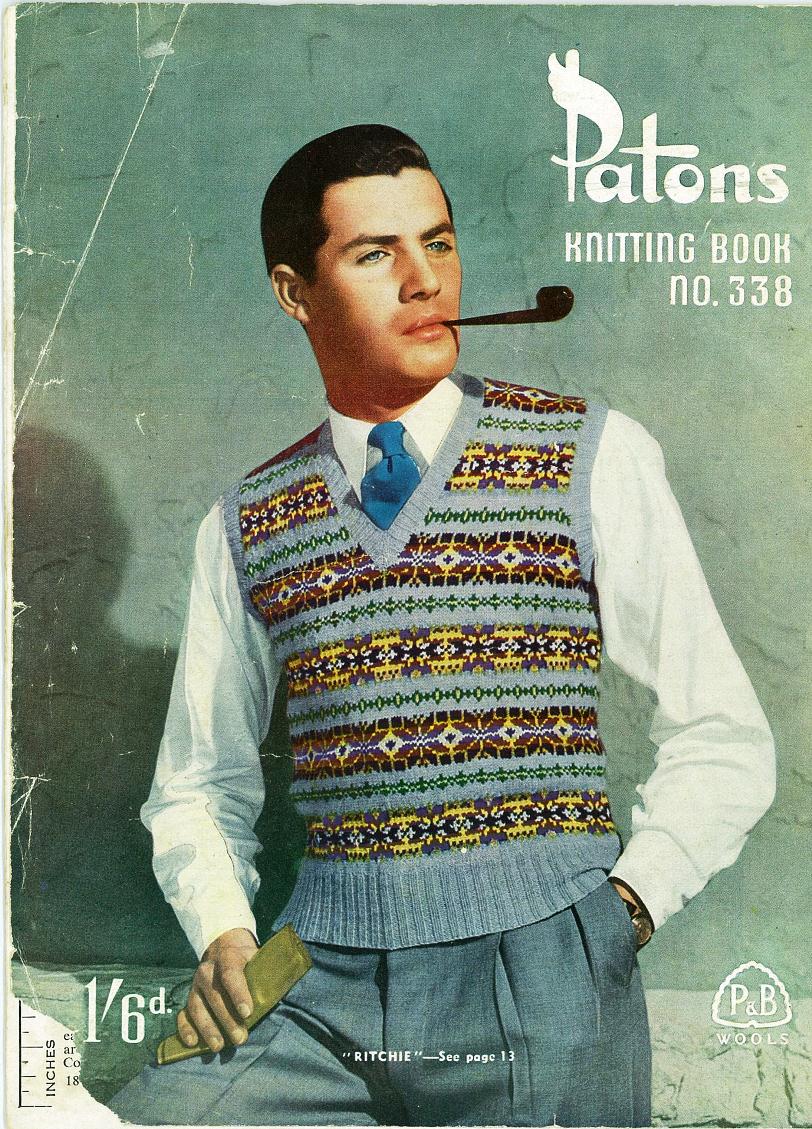 Now for the bottom three patterns. The seventies and sixties feature in my least liked patterns, which isn't surprising given 1964 to about 1980 represents sixteen years of fashion horror for me.
First up is this breezy and tasteless looking boob tube from Knitters Digest 1976. I understand that seventies fashion responded to the synthetics and geometric shapes of the sixties by embracing texture, folk influences and handcrafts, so this top makes sense for the decade. I just think it's awful.
The next pattern if from the late sixties. I find these dresses from Patons All-Girl-Knits far too twee and cutesy. The styling of the photos doesn't really help - giant yellow hairdos and Italian sailors don't exactly improve things.
Finally there is the Reynolds Lopi book. I love the colourwork patterns in this book. I just don't like the way they've been applied to mini skirts, ponchos and vests. It's very tricky to combine traditional styles with modern trends and I really don't think it works here.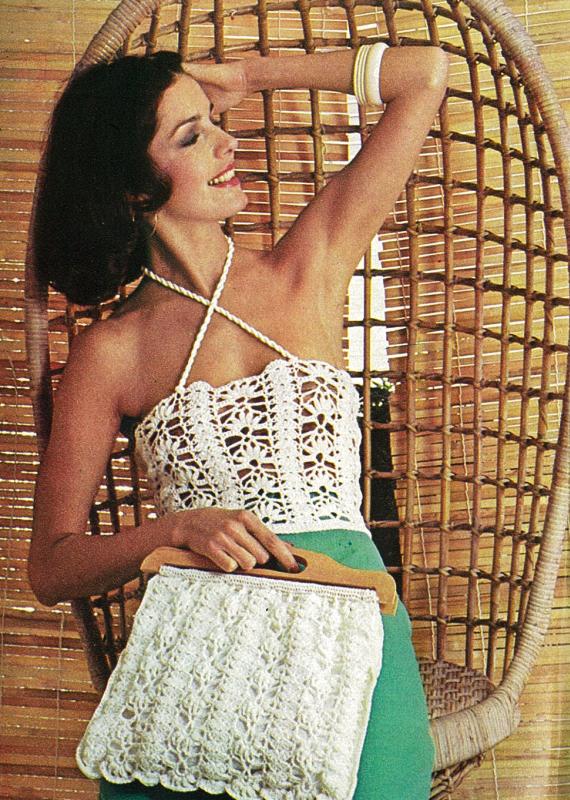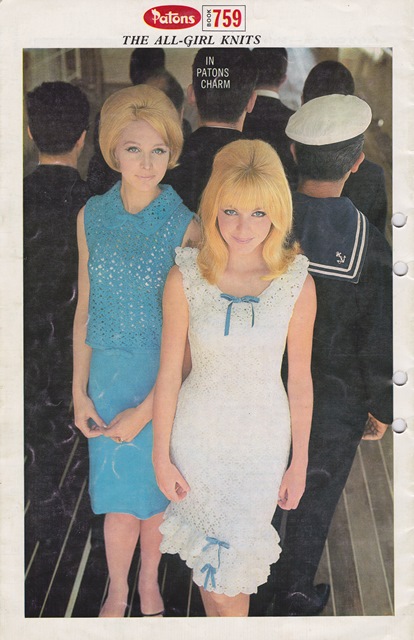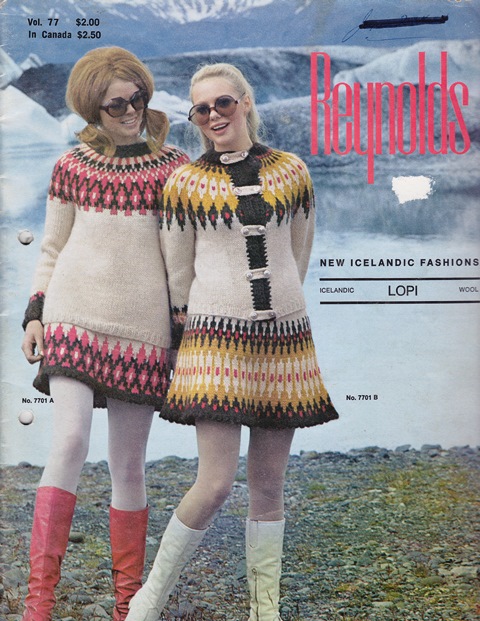 So that's the last Retro Monday. I hope you've enjoyed this series of posts.