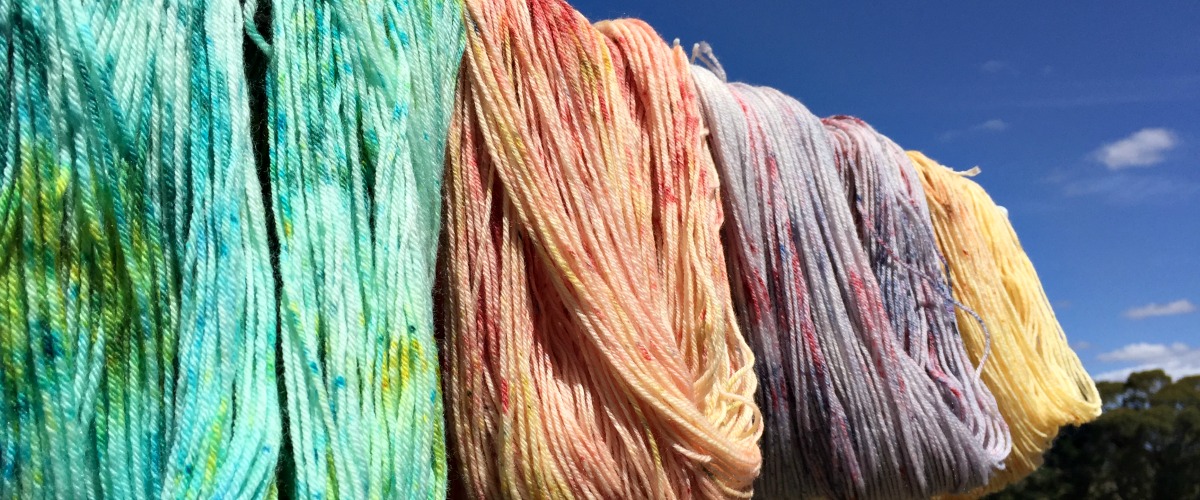 Three days into the new year and I'm already planning my dyeing schedule for next Christmas. I lost momentum last year after three different versions of the 'flu, so I'm excited to be back into dyeing and knitting. I missed having the energy to dye new yarn or to make anything more challenging than stocking stitch socks. As wanky as it sounds, 2018 will be my "year of yarn".
Last year was exhausting - I don't think I've ever been so sick for so long. i ended up taking over 30 days off work to lie in bed complaining about feeling wretched. Most of the lying down and complaining happened in November and December, so 2017 just fizzled out without any blog posts, newsletters or new yarn.
As wanky as it sounds, 2018 will be my "year of yarn".
I learned a lot about choosing the right yarn last year. Mostly I learned this through a few knitting failures that would have been successes if I'd used the right yarn. Wrong colour, wrong fibre, wrong weight or just cheap and nasty - I think I made every mistake I could. I'll write about last year's projects soon, but I'll just say that 2017 really showed me the importance of swatching and planning when it comes to yarn selection.
In 2018 - my year of yarn - I'll try to avoid bad yarn choices. I'm also going to stop treating the nice yarn as "too good to use".
I don't have a very big yarn stash - everything fits into an old 1960's suitcase on top of wardrobe. What I do have is pretty fancy stuff though. About half of my stash is in the "too good to use" category, so I've been too scared to use it. I think I'm worried I'll use it and make something that doesn't turn out well. So instead I get cheaper yarn I don't like as much and knit something that I'm going to be unhappy with anyway because I used crappy yarn.
This year instead of making a list of knitting goals and resolutions like I did last year, I'm just going to enjoy using the good yarn and not worry about it. I think I'll be happier, and have fewer knitting disasters that way.