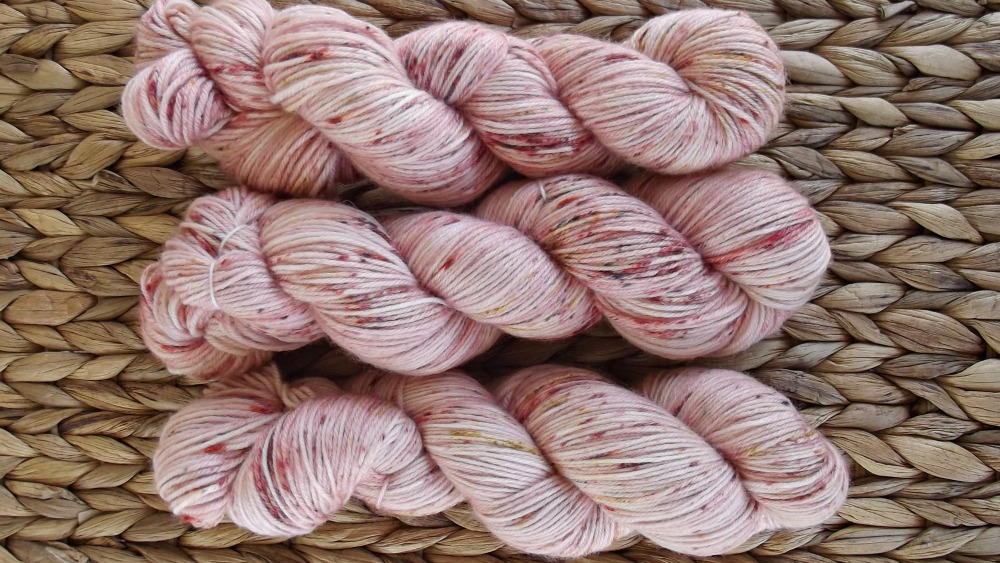 A very quick post about a new yarn base and colour that I've just added to the shop.
Pink Peppercorn is a soft pink with splashes of lichen, mustard and raspberry. It also has a handful of blue and orange flecks. I don't often keep a skein of yarn from my dyeing for myself, but I couldn't help it with this one. I've cast on my first pair of socks for the year and it's knitting up beautifully.
The yarn is a new base for me - a blend of 85% Australian merino wool, 10% bamboo, 5% silk and its called Slipper and Shawl. Slipper and Shawl is soft and silky, and is suitable for garments and accessories as well as socks.
I started with a small batch so there are only five left in the shop (after I took one for myself). Click on 'SHOP' in the menu at the top of the page if you'd like to see what's available.