According to Wikipedia, Yarn Bombing started in 2005 but in my recent haul of vintage patterns from the op-shop, I have found evidence to the contrary.
I picked up a 1972 copy of Mon Tricot –  one of the coolest knitting and crochet magazines ever.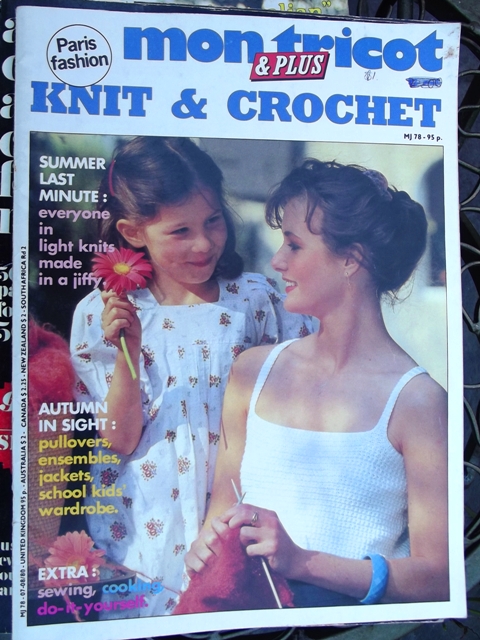 It's full of knitting and crochet patterns of course, a scary recipe or two and some decorating ideas.
What really caught my eye was an article about a small community in the northern Netherlands. The women all wear long frocks and headscarves and travel around by bike.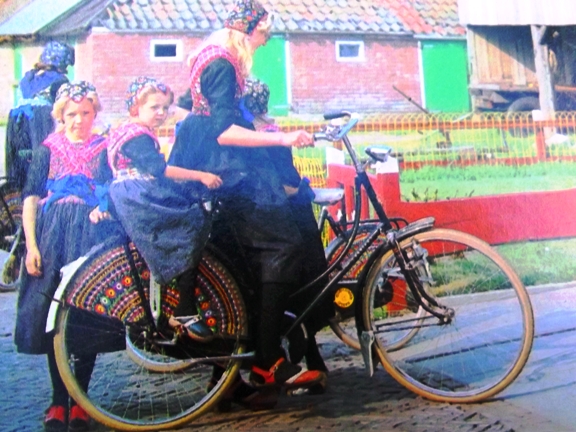 It all looks very quaint and picturesque and slightly creepy in the way most exclusive societies do. But the women of the village really know how to combine two good things – yarn and bikes – to make one great thing.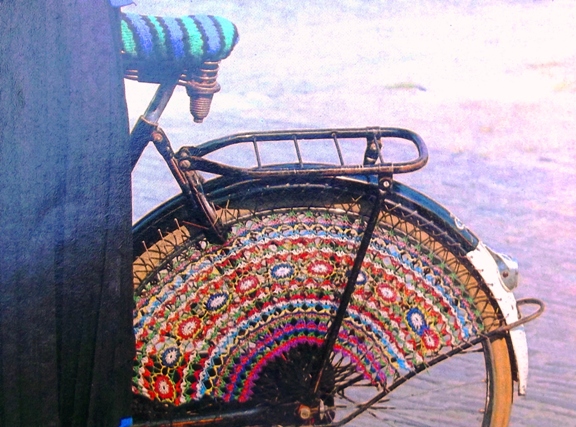 Every woman in the village has her own unique design which is pretty cool.
If my bike was a step-through, girly frame instead of a racer I'd definitely be doing this. I would not, however, be making a crochet seat cover. The line between yarn coolness and yarn embarrassment is pretty fine and I think the seat cover crosses it.